Sichuan Transportation – Train, Air, Road…
The famous ancient Chinese poet Li Bai wrote in his poem: "Walking on the narrow paths of Shu Kingdom is more difficult than climbing up to Heaven!" Today, things have changed greatly out of his expectation. There are still some ancient tough walking paths, but they are today served as tourist attractions. So far, Sichuan has built a well-functioned transportation system of rails, highways, roads, waterways, air lines, etc. You can easily get to Sichuan from many international cities by flight directly. Besides, you can travel to Sichuan by domestic flight or train easily.
Sichuan Rails and Trains
Sichuan has a large rail net connecting major city and regions in Sichuan, such as Chengdu, Leshan, Emeishan, Xichang, Mianyang, Dujiangyan, Guangyuan, Deyang, etc. Most tourist destinations can be reached by train except for Jiuzhaigou, and Ganzi Area. On the other hand, you can now travel to Sichuan by train from most important cities in China, including Beijing, Shanghai, Xian, Guilin, Chongqing, Xining, etc. Following are some important rails in Sichuan:
Baoji – Chengdu Railway – connecting Shanxi, Gansu and Sichuan Provinces, extends from Baoji to northwestern, northern and northeastern China, including Qinghai, Tibet, Beijing, etc.
Dazhou – Chengdu Railway – connecting Chengdu with Chongqing, and Hubei Province, also a important extending transfer route to middle, eastern, southeastern regions of China.
Cheng – Yu Railway, connecting Sichuan with Guizhou and Guangxi region, etc.
Chengdu – Kunming Railway, connecting southern Sichuan and Yunnan Province.
Sui – Yu Railway is the first high speed rail in southwestern China, reducing the traveling length to 2 hours from Chengdu to Chongqing.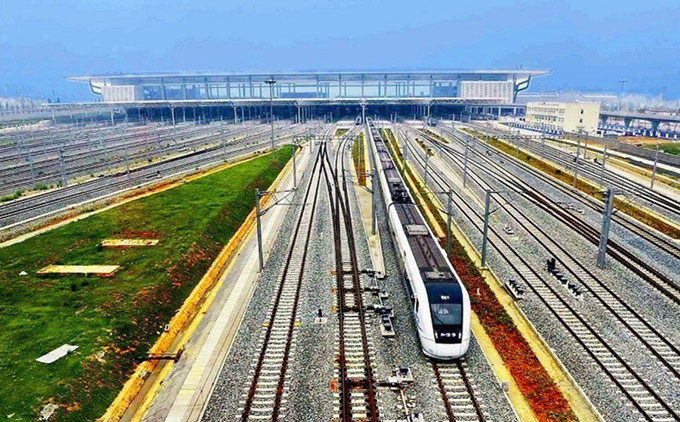 Sichuan now is building more high speed rails to cover larger areas in Sichuan, also high speed rails to Lanzhou, Guizhou, Kunming, etc.
Sichuan now has one international airport – Chengdu Shuangliu International Airport, and several smaller airports in other regions in Sichuan, including Dazhou Heshi Airport, Luzhou Lantian Airport, Mianyang Nanjiao Airport, Jiuzhaigou Huanglong Airport, Yibin Caiba Airport, Nanchong Gaoping Airport, Xichang Qingshan Airport, Kangding Airport, Panzhihua Baoanying Airport, Guangyuan Panlong Airport, Daocheng Yading Airport, Hongyuan Airport.
Most of popular tourist destination can be reached by flight, such as Jiuzhaigou, Kangding and Daocheng Yading. Emeishan, Leshan, Dujiangyan, these places are recommended to travel by vehicle or high speed train.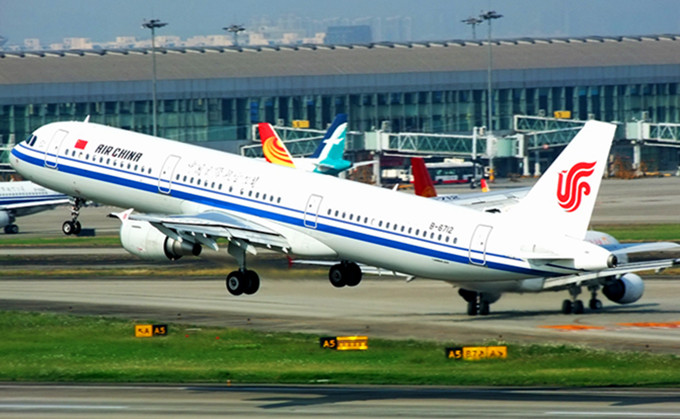 Chengdu Shuangliu International Airport is one of four busiest airports in China. It serves for many international flights and frequent domestic flights. It is the major transfer hub for flight to Tibet.
Hand-Picked Valuable Sichuan Tours
Chengdu Dujiangyan Highlights Tour with Panda Base Volunteering Work – 5 Days

Route: Chengdu - Dujiangyan - Chengdu
Chengdu Jiuzhaigou HIghlights Tour - 5 Day

Route: Chengdu - Jiuzhaigou
Leshan Giant Buddha & Emeishan Mountain Tour - 5 Days

Route: Chengdu - Leshan - Emeishan - Chengdu