Useful Daocheng Yading Travel Tips
Gathered below is the most useful travel guide to Daocheng Yading. Important travel information of Daocheng Yading includes travel season and climate, detailed and useful Daocheng Yading travelers' maps, tips for hiking at Daocheng Yading, accommodation and food issues about traveling to Daocheng Yading.
Travel Season
April to November is the best time to visit Daocheng Yading. From April to June, you can see a flourish view of colorful flowers. And the snow cover remains unmelted, which gives you a chance to see the grandiose and bright three peaks. July to August is the rainy season when the roads have risks of getting blocked. more>>
Planning Ideas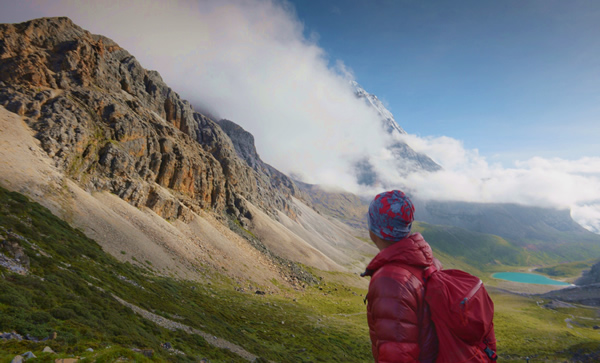 Normally the visit will require multiple days of driving, minimum of 4 days, but it can be replaced by a flight now. The visit to Yading itself usually takes 2 days. The drive from airport to Yading Reserve takes about 2 hours. Usually travelers combine the other visits along the way going to Yading from Chengdu, via Kangding, Xinduqiao, Litang, and see more.
Useful Travel Maps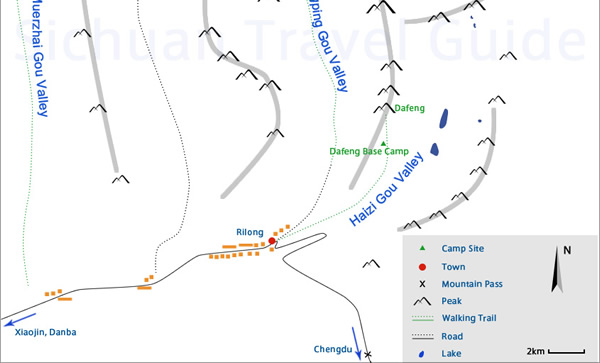 Find useful travel maps of Daocheng Yading for your tour planning including the visitor map, hiking map and satellite map.
Accommodation and Food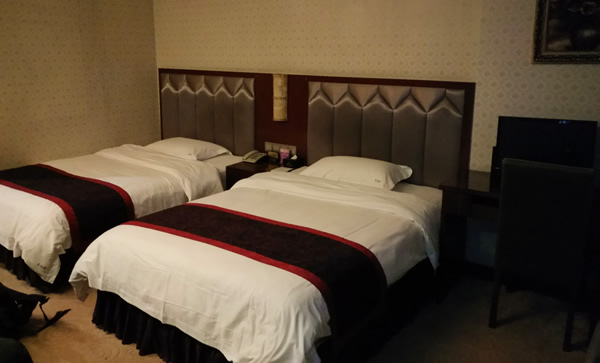 Daocheng Yading has become a popular tourist route in China now. The amenities and facilities on the way are getting better. Luxury hotels are available in Daocheng County and also in Yading. Food is usually Chinese food, basically Sichuan Food.