Jiuzhaigou Travel Tips
No matter you travel as a backpacker or travel with a local travel agency, you should do some homework before your trip - learn about the transportation, weather, food, hotels. Following are essential tips on planning a trip to Jiuzhaigou. We would be happy to help you if you have any question.
Best Time to Vist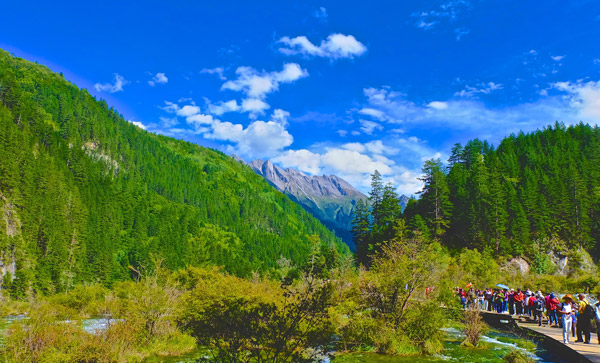 The best months to visit Jiuzhaigou – September, October and November of Autumn. You'd better not plan your trip in Chinese holidays. Spring and winter are the off season with less crowds. You can also visit Jiuzhaigou with a lower budget. Summer is also a good season to see the prosperous landscape in Jiuzhaigou.
Accommodation
Accommodation at Jiuzhaigou is not a problem to worry. From international brands, like Continental and Sheraton, to local-run hotels of different standards, a comfortable stay is guaranteed. But one has to be clear about locations of hotels - some near to the national park, some not. In peak season, need to book in advance.
Food and Drinking
Chinese food is mainly served in restaurants. Some luxury hotels, such as Continental and Sheraton, also offer great western food. In case of inadaptation of local food, you can pack some your favorite snacks for your trip. There is also a Chinese restaurants offering basic Chinese cuisine in Jiuzhaigou National Park.
High Altitude
The average altitude of Jiuzhaigou National Park is only around 2,000m, while most attractions in the Huanglong National Park locates above 3,000 meters. One should get fully prepared for Huanglong visit(keeping fit, medicine, oxygen). Always remember to keep yourself from catching a cold.
Wearing Ideas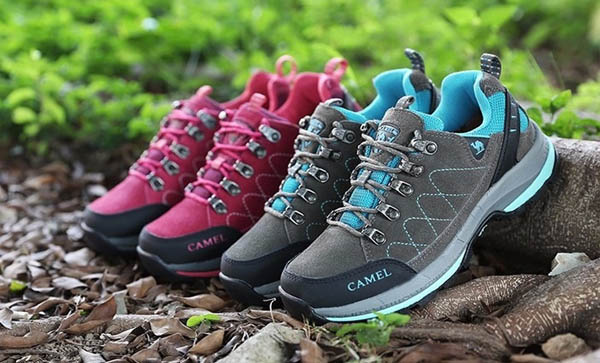 Wear for seasons. In summer days, you can wear casually but has to cover a warm coat for morning and night. There is a big temperature gap between daytime and night. If you want to travel during autumn and winter, thick clothes, pants, hats are all needed. Walking shoes are very suggested.
Useful Maps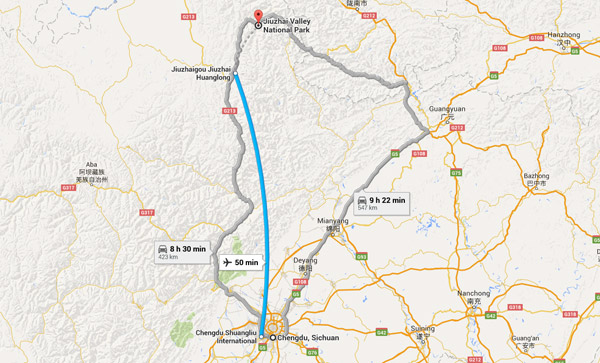 Jiuzhaigou Vally is located in Jiuzhaigou County, Aba Region of northern Sichuan Province. It is about 440km from Chengdu, 90km from Jiuzhai Huanglong Airport. Both driving and flight can take you there. Currently there is no train to Jiuzhaigou. more details>>