Useful Sichuan Maps
Sichuan is a administrative province situating in southwestern China. Recently it has become the most important center of scince, trading, finance and transportation of southwestern China. The Chengdu Shuangliu International Airport is a vital transfer hub for both international and demestic flights. Sichuan is featured in rich travel resources. The diverse landforms here have created many fabulous landscape, such as Jiuzhaigou Valley, snow peaks in western Sichuan, etc. It is also a magic land full of unique culture.
Where is Sichuan - Sichuan Location Map
Sichuan Province is located in southwestern China, adjacent to Chongqing, Guizhou, Yunnan, Tibet, Qinghai, Gansu and Shaanxi Provinces.
Sichuan China English Map
West to Chengdu is the eastern part of Tibetan Plateau, where located many big mountains and the Tibetan People.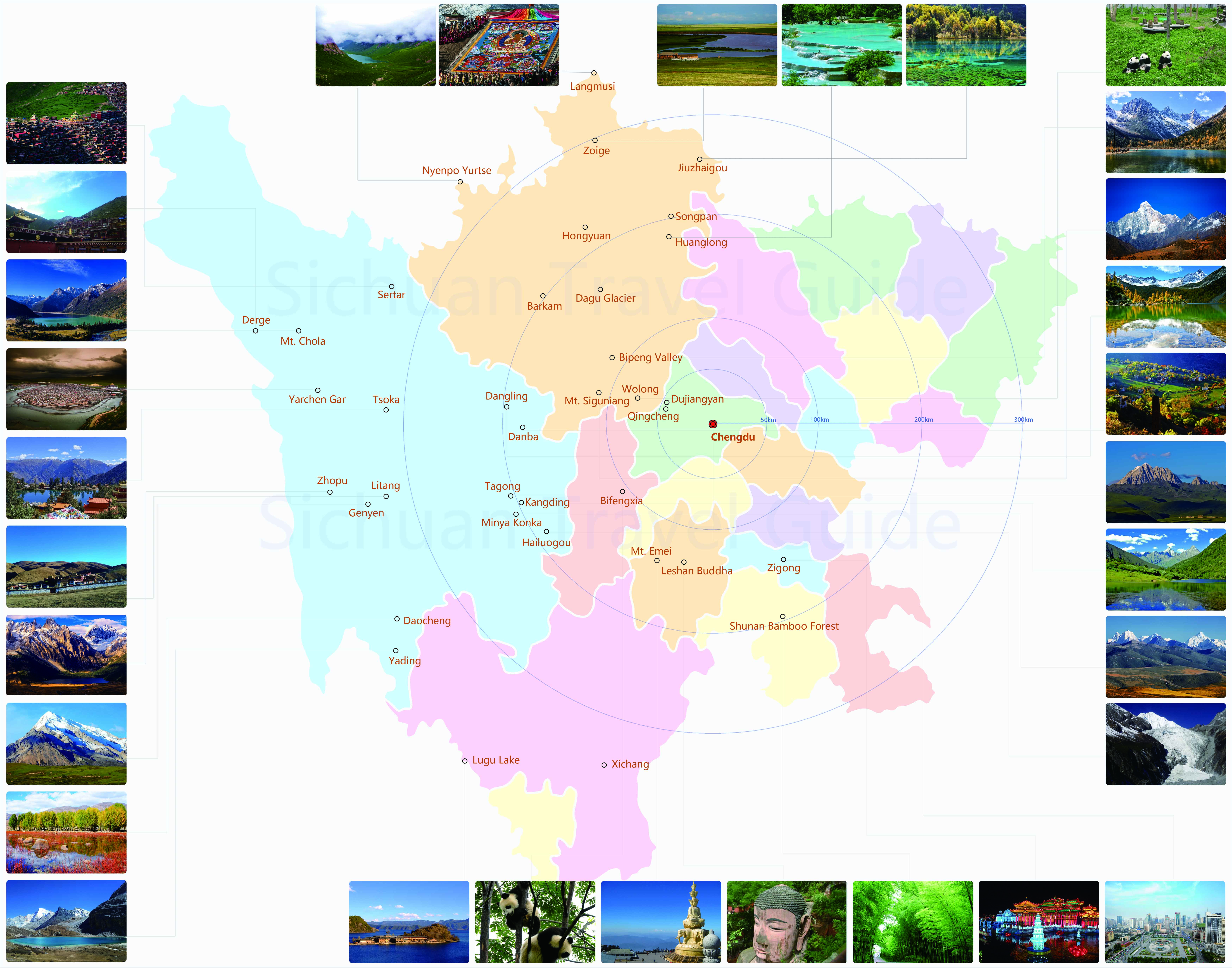 Administrative Division of Sichuan Province.
The major prefectures and cities in Sichuan are: Chengdu, Mianyang, Deyang, Nanchong, Aba Tibetan and Qiang Autonomous Region, Ganzi Tibetan Autonomous Region, Luzhou, Liangshan Yi Autonomous Region, Ya'an, etc.
Check latest version of Chengdu subway maps
Hand-Picked Valuable Sichuan Tours
Chengdu Jiuzhaigou HIghlights Tour - 5 Day

Route: Chengdu - Jiuzhaigou
Leshan Giant Buddha & Emeishan Mountain Tour - 5 Days

Route: Chengdu - Leshan - Emeishan - Chengdu
Mount Gonggashan In-depth Hiking – 9 Days

Route: Chengdu - Kangding - Gongga - Chengdu