Yibin Travel Gudie
Yibin is located at south of Sichuan Province. Jinsha River and Min River meet here. And from herethe Jinsha River is called Yangtze Rover. Yibin is the first town on Yangtze River. Yibin is a historical city and a city of Baijiu. You will need 2 days to cover all the major sites in Yibin.
How to Get There
Yibin is 300km south to the capital city Chengdu. By driving it will need about 4-5 hours. One can use train to travel to Yibin, There are several trains in the morning from around 8:00 to around 13:00. The trains are regular trains taking about 6 hours to arrive. Most of the trains stop Yibin for a few minutes, so the tickets maybe difficult to buy. Public buses are also available from Chengdu to Yibin. At Chengbei Bus Station, Shiyangchang Bus Station and Shuangliu Airport Bus Station, there are scheduled buses depart every 1 to 2 hours. Bus ticket costs about 110 yuan and takes about 4-5 hours. Yibin also ahs an airport that has flights to all the major cities in China.
What to see in Yibin
Shunan Bamboo Forest (South Sichuan Bamboo Forest Sea)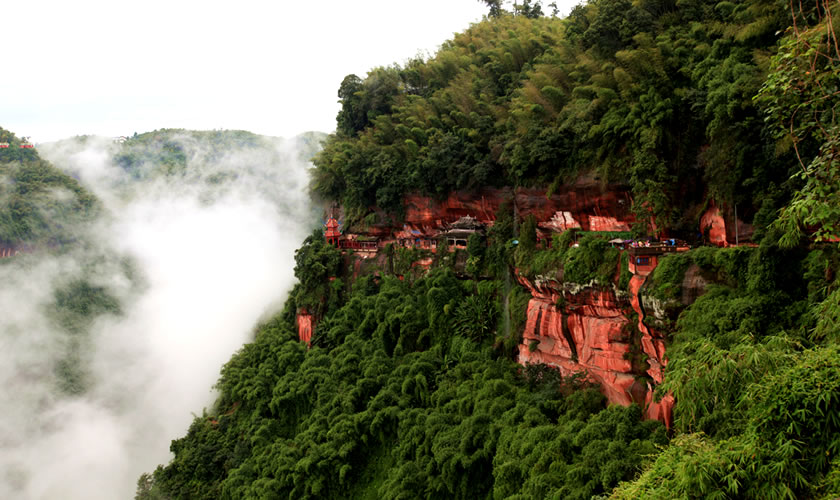 "Very Big bamboos, very good air. Very beautiful place, quite and astonishing, perfect for hiking" Shunan Bamboo Forest is located 60km south to the city of Yibin. There are 58 different kinds of bamboos in here. This park is a combination of caves, lakes, bamboos. It was listed as one of the ten most beautiful forests in China. The forest is 13km times 6km' big with 124 sites in the park, including Tianhuang Temple, Tianbao Fortress, Xianyu Cave, Qinglong Lake, Qicai Waterfall, Guanyun Pavilion, etc. This park opens all and the entrance fee is 110 yuan per person. It is a four-season destination in Sichuan.
Lizhuang Old Town
Lizhuang is a witness of history and culture. It is located at the eastern suburb of Yibin by the south bank of Yangtze River. It has a history of about 1500 years, being one the oldest preserved towns by Yangtze River. 3 hours' time is necessary to wonder this old town you will need to pay a 20 yuan entrance to get into the town.
Xingwen Stone Forest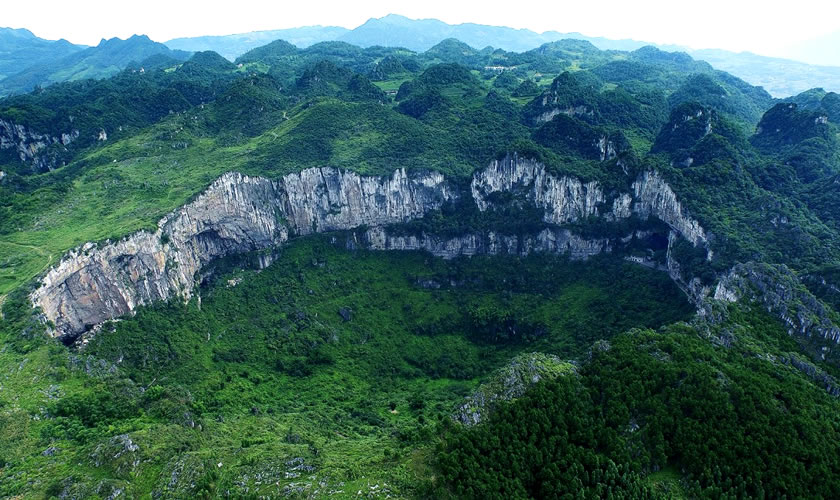 Xingwen Stone Forest is located 100km southeast to the city of Yibin. It is known by its stunning stone forest. It consists of 156 sqkm of stone forest, and divided into four parks: Xiaoyanwan, Bowangshan, Taian and Lingxiaoshan. It has a variety of stone scapes, which are accumulated since hald billion years ago. It was listed as a national geological park by the government. To get to Xingwen Stone forest, you can either drive from Yibin or Luzhou for only 1.5 hours. There is also an airport you can consider. You need to pay 90 yuan's entrance fee to get in. It opens from 8:00 to 17:00 each day.?
Boren Hanging Coffins
Boren Hanging Coffins are a special cemetery that the coffins for the dead people are not buried under ground of cremated, instead, they are hung over the cliffs. It is an old tradition of an ancient group of people called Baoren. The hanging coffins are found in Yibin in several places including Gongxian, Xingwen and Yunlian. According to the history from ancient China, the Boren are not the only people who has a tradition like this, the other groups include Baiyue, Ganyue and Liaoren also had this tradition.
Laojunshan
Laoyunshan is located 120km to Yibin and 145m to Leshan. Laojunshan is 2008 meters' tall, the tallest mountain in south Sichuan. Laojunshan is both a Buddhist mountain nd also a Taoist Mountain. It has a rich collection of plants and famed as a virgin sub-tropical forest. At Laojunshan there is Longhua old town, featured with well-preserved street from Ming and Qing Dynasty, which attracts lots of film companies. There is also a 37-meter's stone Buddha statue built in Song Dynasty.
Best Time to Go
The best time to visit Yibin is May, June and August, September. It rains too much in July and it has possibility of heavy rain and even landslide during raining season. Winter is also a good time visiting Yibin. Elevation in Yibin are not always the same so the temperature may change according to the place you visit.
Recommended length of visiting: 2 - 3 days
Hand-Picked Valuable Sichuan Tours
Chengdu Jiuzhaigou HIghlights Tour - 5 Day

Route: Chengdu - Jiuzhaigou
Leshan Giant Buddha & Emeishan Mountain Tour - 5 Days

Route: Chengdu - Leshan - Emeishan - Chengdu
Mount Gonggashan In-depth Hiking – 9 Days

Route: Chengdu - Kangding - Gongga - Chengdu