Days 1 Chengdu - Wolong Shenshuping Panda Base Volunteering
Leave Chengdu at 6:30 AM or earlier, then you will be transferred to Wolong Panda Base which is about 110km away from Chengdu downtown. The Panda Volunteer Program starts at 9:00, and finishes around 14:30.
Brief Process of Panda Volunteer Program:
1. Buy the entrance ticket and pay the program fee and then sign a contract with the Base, then you will get a volunteering tag and working suit and gloves.
2. A English-speaking staff in the base will lead you to take a minibus to one of the panda enclosure in the base.
3. Works in the morning includes: A. Clean the panda houses and gardens, then collect fresh bamboo for pandas from 09:00 to 10:00; B. Feed panda with cakes, apples, carrot, etc between 11:00 to 11:30.
4. Have lunch in the dinning hall with staffs in the base.
5. Watch documentary films about panda rescue at 13.00 if available.
6. Works in the afternoon includes: Feed the panda at 14:00 ; B. Make panda cakes after worth.
7.Work done, and the get the Panda Volunteer Certificate from the Base.
After the work, spend some leisure time in the panda base. Then go to rest in your hotel in Gengda Town.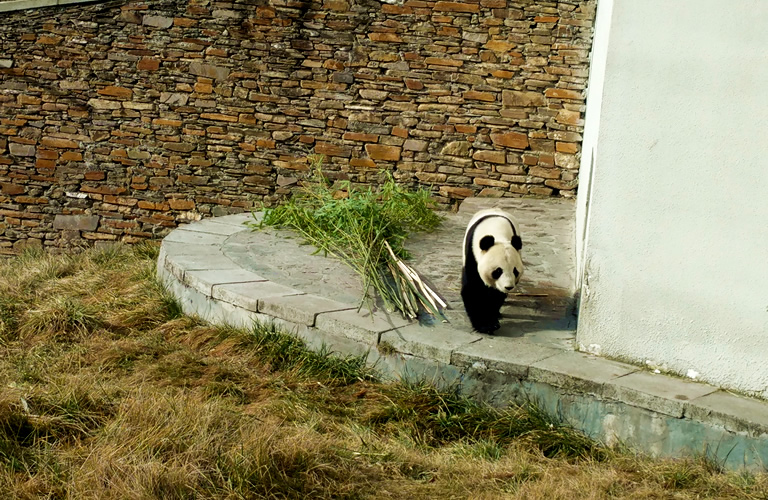 Cute Panda at Wolong Panda Base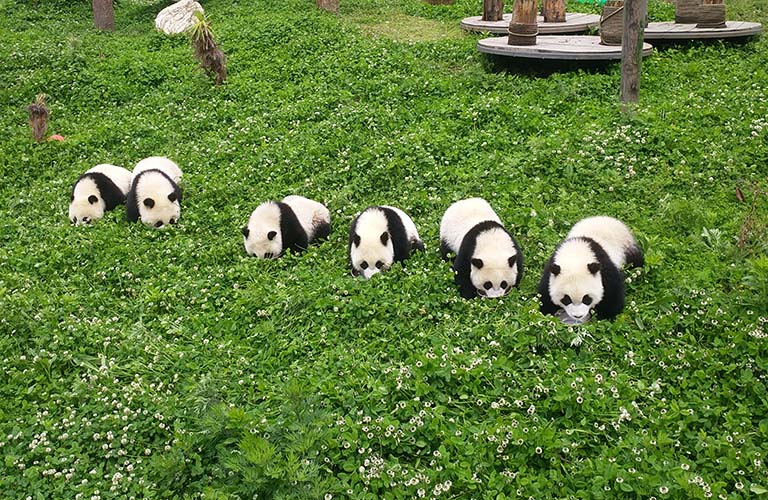 Feed the Panda