Mianyang Travel Guide
Mianyang is the second biggest city after the capital Chengdu in Sichuan Province, ithas vast areas. The history of Mianyang dates back to 201BC. It was called Peicheng, Mianzhoubefore. Mianyang is believed to be the hometown of Libai, one of the greatest poets in Chinese history. It is also the hometown of Luozu, the first person in China ever started to use silk to make clothes. Dayu, the funder of Xia Dynasty, the first dynasty of China, was also from here.Other historical figures include the inventor of Acupuncture, Zhangyazi the god of words, Ouyangxiu the great writer in Song Dynasty. Mianyang is home to Chinese military industry as well. The highlights of Mianyang travel include Libai Temple, Qiqushan Temple, Wanglang National Reserve, Mount Doutuan, etc.
How to Get There
There are many ways to get to Mianyang. First you can use the bus from Chengdu. Plenty of schedules are available at almost every big bus stations in Chengdu. The cost is about 50 yuan per person. You can also use trains to get to Mianyang from Chengdu. At Chengdu East Railway Station and at Chengdu South Railway Station you can find fast trains to Mianyang at almost every 2 hours and costs about 45 minutes and about 50 yuan.
What to see in Mianyang
Mount Doutuan
Mount Dutuan is a tourist attraction located 25km north to Jiangyou, 66km north to the city of Mianyang and 170km north to Chengdu. It is an important site on the Three Kingdom Tourist Line. It has beautiful peaks, ancient temples, and scary walking boards. The amazing temples are built on top of the peaks. Entrance charge to this place costs 67 yuan and it opens all day.
Valley of Medicine King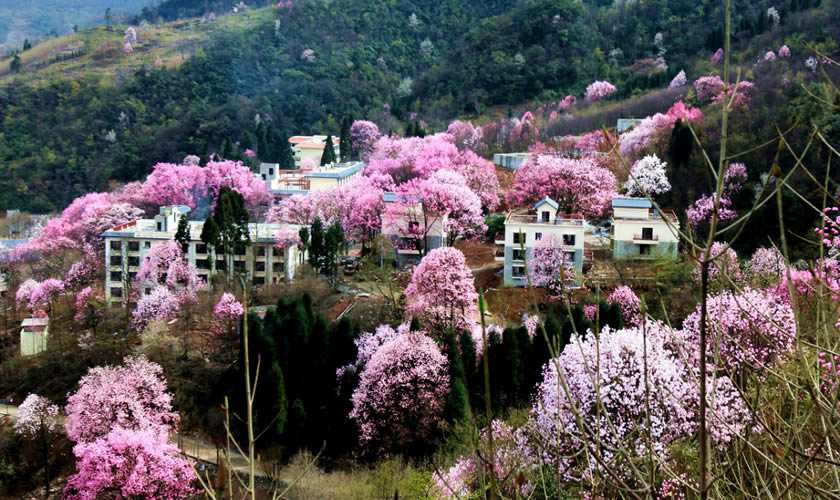 Valley of the Medicine King is located at the border of Beichuan and Jiangyou 65km away to Mianyang. This place is a big museum of Chinese medicine. The whole valley grows different kinds of herbal medicines. It also has stories of medicine masters' visits to here. It even has a medicine god. The best season to travel here is from March to April when the medicine trees bloom. You have stunning views of a whole valley of flowers. A half day is necessary to visit this place and you need to pay 90 yuan as entrance charge.
Mianyang Technology Museum
Mianyang Technology Museum was formerly known as Mianyang Museum. It was turned into a technology museum due to the development of technology at this place mainly on nuclear technologies. In the museum there are 148 categories of exhibition in five different halls: Missile Exhibition, Space technology Exhibition, Information Technology Exhibition, Nuclear Technology Exhibition and Technology and Mianyang. This museum opened in January in 2011. Recommended 2 hours to visit this museum and you need to pay 30 yuan.
Qiqushan Temple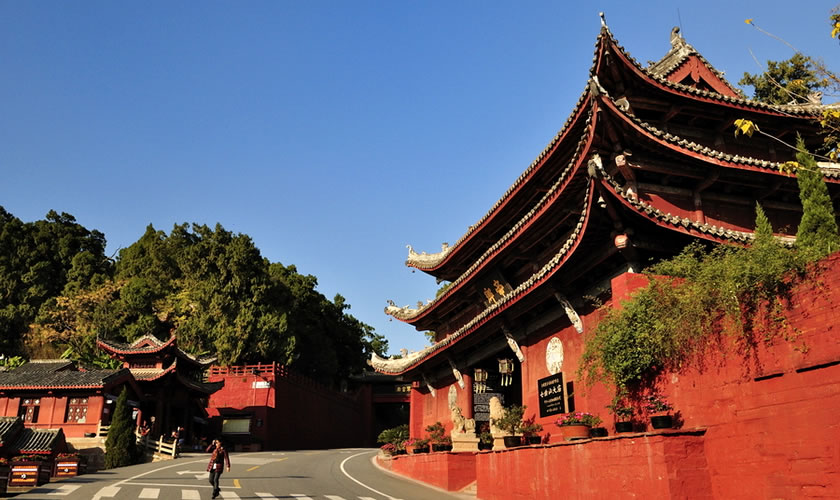 Qiqushan Temple is located in Zitong of Mianyang. It is a famous tourist site in north Sichuan. It is called a pearl on the ancient Shu Road. Five Strong Men Pave the Way, a story described in Libai's poem, was believed happened here. Qiqushan Temple was called the home temple of Zhangyazi, the god of words in Chinese culture. It was rebuilt after Yuan Dynasty and now has 23 halls in total. You will need 28 yuan to visit this temple.
Libai Temple
Libai is probably the number one poet in Chinese history. This Libai Temple is also a memorial for Libai himself. It is located in the north suburb of Jiangyou. The main constructions are Taibai Temple, Guilai Pagoda, Zuixian Tower and Meeting Hall. In the temple also collects original works of Libai found at Mogao Cave in Dunhuang.
Wanglang Nature Reserve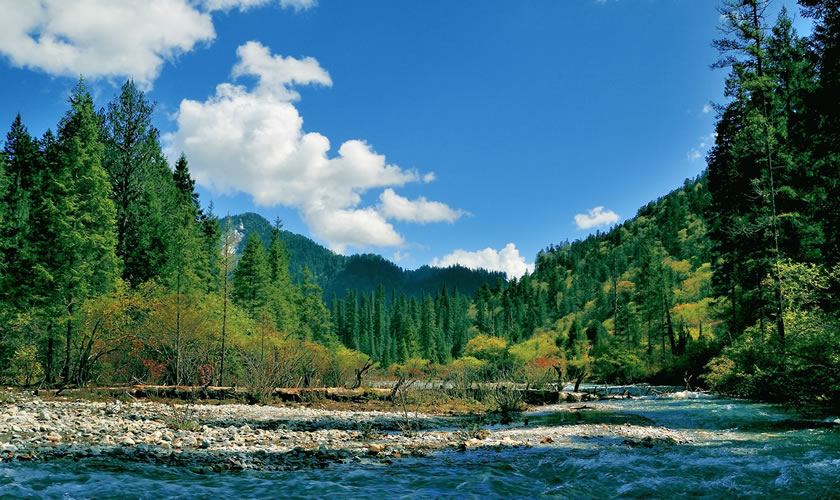 Wanglang Nature Reserve is a reserve for giant pandas, Sichuan snub-nose Monkeys and other precious wild animals. It features wild animals and primitive forests. It is a very good place to watch the pandas and monkeys in the wild. You will need 30 yuan to visit Wanglang Nature Reserve.
Best Time to Go
The best time to visit Mianyang is from April to October. Mianyang is in north Sichuan so it is a little colder than the climate in Chengdu. Average temperature is about 15C. Every year on the first week at the second and the eighth month of the Chinese Lunar calendar, there will be big celebration at Qiqushan Temple. And on the first day of the tenth month of the lunar calendar, there will be the Qiang New Year.
Recommended length of visiting: 2 - 3 days
Hand-Picked Valuable Sichuan Tours
Chengdu Jiuzhaigou HIghlights Tour - 5 Day

Route: Chengdu - Jiuzhaigou
Leshan Giant Buddha & Emeishan Mountain Tour - 5 Days

Route: Chengdu - Leshan - Emeishan - Chengdu
Mount Gonggashan In-depth Hiking – 9 Days

Route: Chengdu - Kangding - Gongga - Chengdu