Rare Brown Giant Panda Qi Zai
updated on January 22, 2017
Qinling Giant Panda Rewild Training Foping Center, the 7-year-old panda Qi Zai was rolling in the winter snow. Being quite different from regular black-and-white pandas, Qi Zai is a rare brown panda. So far there is only 5 cases of brown pandas in scientific record. And Qi Zai is now the only one can be visited in the panda base.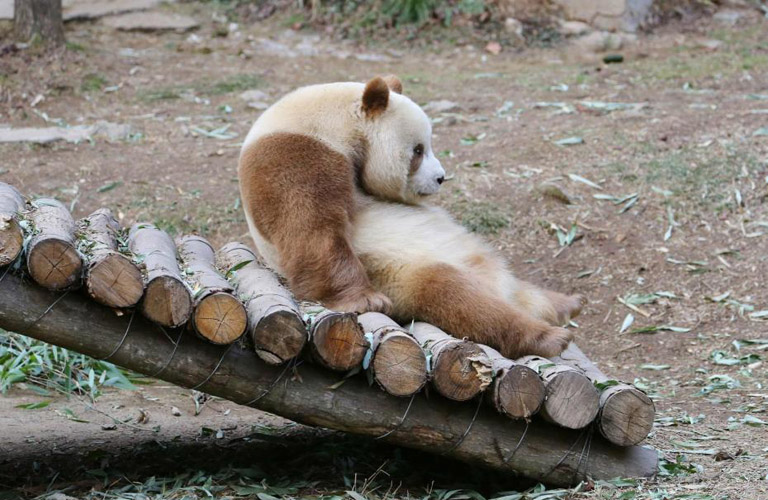 Brown Giant Panda Qi Zai
Round head and round face and brown-and-white fur, Qi Zai is a very famous male panda because it is the only living brown panda in the world. On November 1, 2007, Qi Zai was found in the wild when he was only two months old and homeless. He was brought to Shanxi Provincial Rare Animal Rescue and Research Center and grow up there. In December of 2014, Qi Zai moved to Qinling Giant Panda Rewild Training Foping Center. It is the second winter Qi Zai spent in the Foping Center.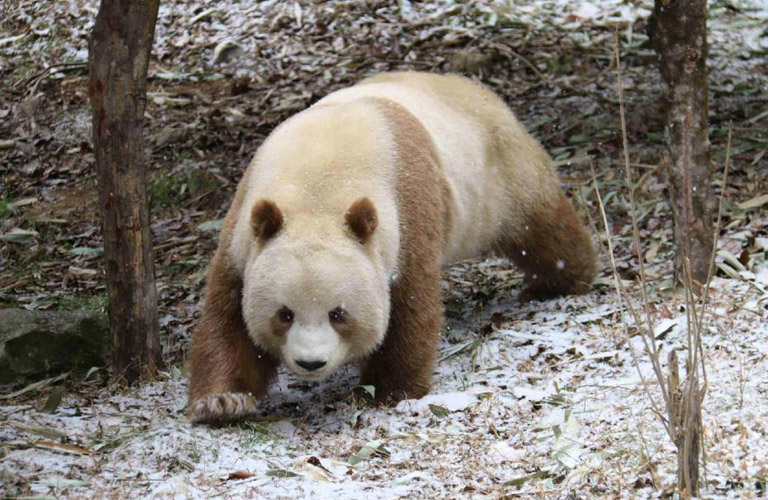 Qi Zai Is Very Energetic
Giant Pandas don't like hot days. While in the winter especially snow days, pandas are very energetic. So is the Qi Zai. These days the center area has been snowing a lot. Qi Zai spend many hours playing on the snow, running, climbing tree. A great thing for Qi Zai is that the panda center is very large to run with hills and forest.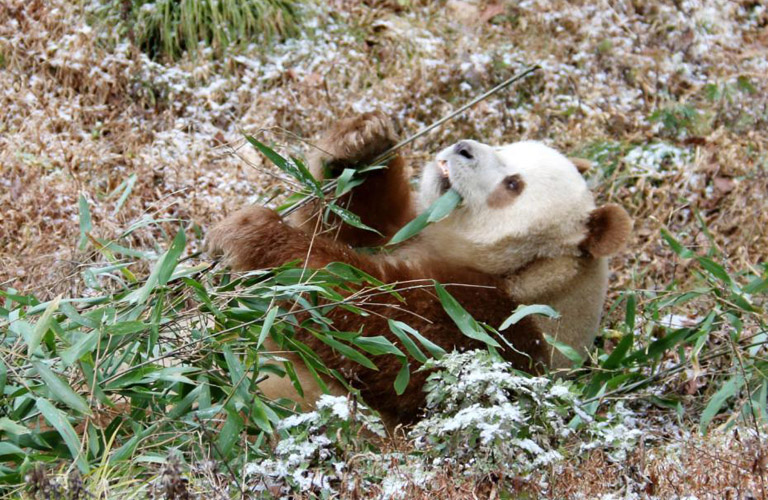 Qi Zai Is Eating Bamboo
Qi Zai now has grown up. He weights more than 100km, and has to eat more than 70km fresh bamboo each day. He is heath and happy. Let's cheer for him.

Qi Zai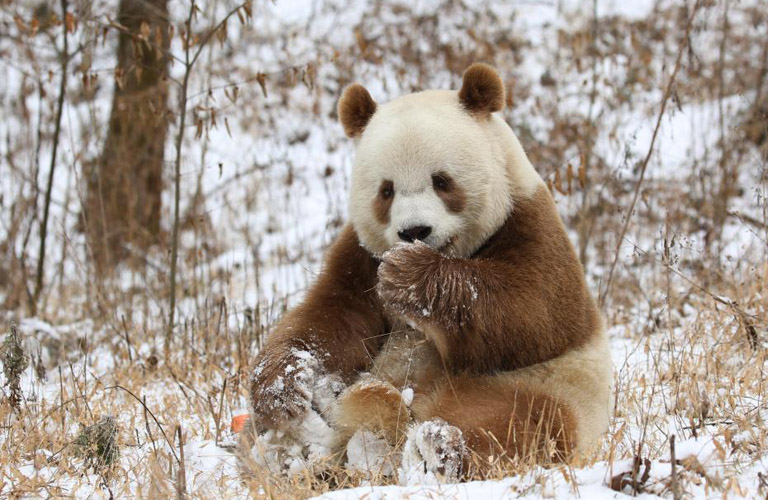 Qi Zai
Hand-Picked Valuable Sichuan Tours
Chengdu Dujiangyan Highlights Tour with Panda Base Volunteering Work – 5 Days

Route: Chengdu - Dujiangyan - Chengdu
Chengdu Jiuzhaigou HIghlights Tour - 5 Day

Route: Chengdu - Jiuzhaigou
Leshan Giant Buddha & Emeishan Mountain Tour - 5 Days

Route: Chengdu - Leshan - Emeishan - Chengdu