Giant Panda Bases and Sactuaries in Sichuan Province
updated on July 11, 2016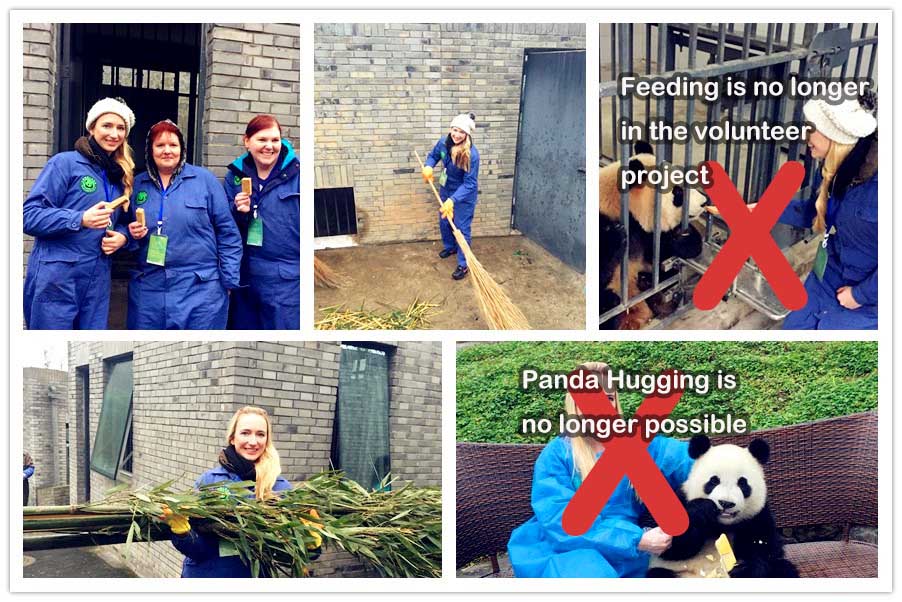 Volunteer Program at Dujiangyan Panda Base
Sichuan is the hometown of Giant Panda. More than 80% members of giant panda family are currently habiting in Sichuan. Most of them are in the wild, while about 250 pandas are living in captive bases. For tourists or panda fans, the panda bases are the best places to see the panda, visit panda and get closer to the panda. Then questions come!
How Many Panda Bases Are There in Sichuan?
Five! One in Chengdu City, two in Dujiangyan, one in Ya'an, and one in Wolong.
What Are They?
Chengdu Research Base of Giant Panda Breeding – located in northern suburb of Chengdu, only half hour's driving from the city center. It is the most popular panda base with travelers.
Dujiangyan Panda Base – Located in Qingchengshan Town, about 50km from Chengdu City. It is adjacent to the world heritage sites Dujiangyan Irrigation System and Taoist mountain Qingchengshan.
Dujiangyan Panda Valley – affiliate branch of Chengu Panda Base, dedicated to research of Panda Rewilding Training.
Ya'an Bifengxia Panda Base – located near to Ya'an City, about 2 hours driving from Chengdu. It used to the place to do the Panda Volunteer Program.
Wolong Panda Base – just reopen in May of 2016. A brand new panda base. A lot of pandas have returned back to the base currently.
Which Panda Base Should I Visit in Sichuan Province China
If you only plan a half day to stay with panda, if you want to see many pandas a time, if you want to visit a nearest panda base, if you want to take a look at panda cubs and infants, then go to Chengdu Research Base of Giant Panda Breeding.
If you want to join in the Panda Volunteer Program, if you want to hold a panda, if you want to visit some panda stars like Tai Shan, Pan Pan, you should go to Dujiangyan Panda Base. Currently the Dujiangyan is the only authorized place to do the volunteer and hold a panda.
If you want to find out what are the real habitats of giant pandas like? Go to the Wolong Panda Base which has recovered from the damaged earthquake in 2008. It is also the head office of the China Conservation and Research Center for the Giant Pandas (CCRCGP).
Hand-Picked Valuable Giant Panda Tours
Chengdu Dujiangyan Highlights Tour with Panda Base Volunteering Work – 5 Days

Route: Chengdu - Dujiangyan - Chengdu
Chengdu Short Stay incluing Panda Visit - 1 Day

Route: Chengdu - Chengdu Panda Base
Dujiangyan Giant Panda Base Volunteering Work - 1 Day

Route: Chengdu - Dujiangyan - Chengdu